People
The sea ice group is headed by Pat Langhorne. Please contact Pat for general enquiries. Current and past research projects are listed on the Research page.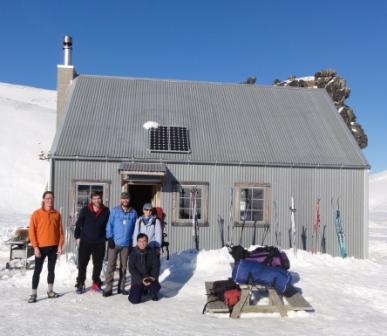 The sea ice group on the University of Otago Polar Environments Research Theme 2011 cross country ski trip.
From left: Alex, Stefan, Greg, Inga, and Takenobu.